The story behind Dimetra
What motivates us every day to deliver for you
45 years of transport, 30 years to and from Switzerland
We started in 1976 with just one truck and have since grown into a company with over fifty trucks. Over the years our company has experienced rapid growth, partly due to our specialization in groupage transport to and from Switzerland. Since 1990, we have been driving back and forth to this beautiful country every day, with several trucks. In addition to our transport services, we also offer customs services via Douaneagent Dimetra. This ensures the smooth shipment of your cargo.
1976
1990
1999
2005
2016
2020
1976
Establishment of Dimetra
Dimetra was established in 1976 by Dik Methorst. He started small with just one truck, which he drove for various clients.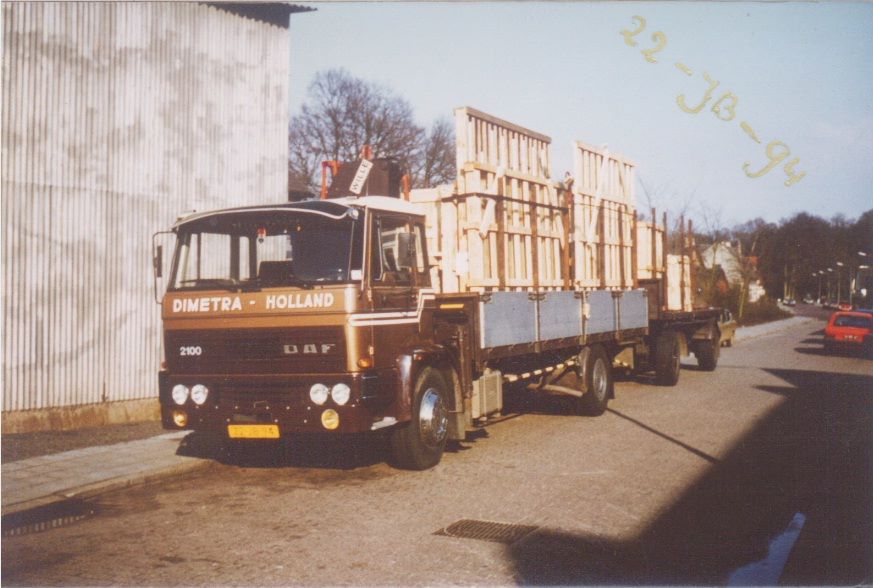 The team behind Dimetra
Logistics always consists of chains. Everyone contributes to the transport process. Whether it concerns the planning, the storage or the actual transport: the Dimetra team will see to it that your cargo arrives safely at its destination. The core team, displayed here, bears final responsibility.
Fleet
Temperature-controlled transport
Refrigerated goods
Frozen goods
Double stock
Tailboard
Secured
Multiple compartments
Curtainsider transport
Width capacity up to 3 metres
Height capacity up to 3 metres
Tailboard
Secured
Truck-mounted forklift on request
Transport in closed box trailer
Double stock
Tailboard
Secured
Walking floor
Container transport